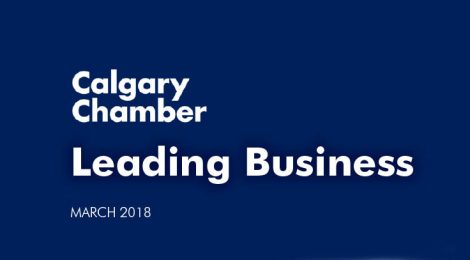 Member Feature: Great Excavations Inc.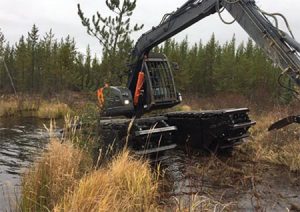 A leading service provider in cutting-edge modern equipment for the construction industry, Great
Excavations is putting Alberta on the map.
An innovator in work on wet terrain, Great Excavations provides all-access vehicles that excel in conditions rangingfrom swamps and mud to snow and ice, and everything in between. This is particularly important as temperatures in the North continue to rise over time, and winters become shorter, meaning businesses are looking at  new ways to reach remote locations to provide services that are both cost effective and environmentally sustainable.
Specializing in environmental remediation and reclamation, Great Excavations works with clients from a variety of areas, including oilfield, municipal government, mining, agriculture and the forestry industries, to develop individualized amphibious equipment solutions to tackle today's complex construction needs.
Amphibious equipment provides a game-changing way for efficient work to be done in temperate conditions. Remarkable for its low environmental footprint, these all-terrain vehicles are able to do the same work as traditional machines at a lower cost and in less time using less infrastructure. A mainstay of work on wet terrain around the world, adoption of amphibious equipment has been slow in Canada.
"Our equipment can do everything from building pipelines to planting trees," says Great Excavations president and CEO, John Skierka. "We are constantly innovating in practical ways that have real-life application." Great Excavations is developing lighter, smarter amphibious excavators and carrier trucks with modifications for specialized work. Their most recent prototype features the first-of-its-kind telescopic amphibious undercarriage, which means it can go up and down in size in order to access work in remote areas. The innovation doesn't stop there.
"By applying aeronautical engineering techniques to upgrading and improving amphibious equipment, w e are on the cusp ofa remarkable change that could permanently alter how work is done in Canada's North," says Skierka.
John Skierka Bio
John Skierka's extensive background in aeronautics is key to the commitment to innovation he brings to Canada's construction and manufacturing sector. After working internationally for many years, Skierka returned home to southern Alberta in 2011 looking to make a difference in his community. While working in the energy sector, he soon realized amphibious equipment could solve a number of problems in industries that work on wet terrain, such as muskeg. This led to the creation of Great Excavations Inc., a service provider focused on modern, cutting-edge amphibious equipment.
To find out more about Great Excavations and their work go to www.greatexcavations.ca.